Back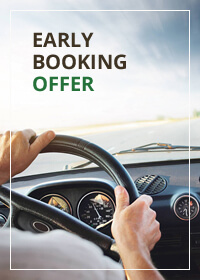 AirC Minibus 9 Seats
Seats nine people including driver. If there are fewer travellers there is luggage space too and it is a cheaper vehicle than the seven seater People Carrier! (The minibus is the largest passenger vehicle that those with an "ordinary" driving licence can drive.) Ideal for 6 golfers or non golfers.
We are aware that more and more golfers/ travellers are using samsonite hard suitcases for protection purposes.
The description above is based on soft luggage and golf holdalls. If you have these hard samsonite suitcases, we recommend a vehicle with a larger luggage space.
EARLY BOOKING OFFER
Special discount available for minimum 6 day hire, booked up to 60 days prior to arrival for cars: 4 Door Hatchback (No AirC), AirC 4 Door Saloon, AirC Golfers Car and AirC 4 Door Hatchback.Valid until 31.10.19